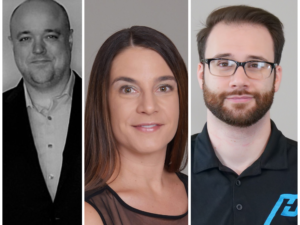 Hello, we are a group of former USPTO Patent Examiners and the Co-Founders of Patent Hacks™!
We're on a quest to help patent professionals educate their clients and build better communication
so they can navigate the patent process with more ease and confidence.
Our platform currently solves some of the most common difficulties patent professionals face,
but we need your help in understanding what other challenges you and your clients experience
so we can continue to improve our software and solve your problems.
We thank you in advance for your time and help in this survey.
Begin Survey