Thank you for signing up for our free resources!
We will work to keep you up to date with all things patent-related. You will receive an email shortly with your Utility Patent Application Overview PDFs.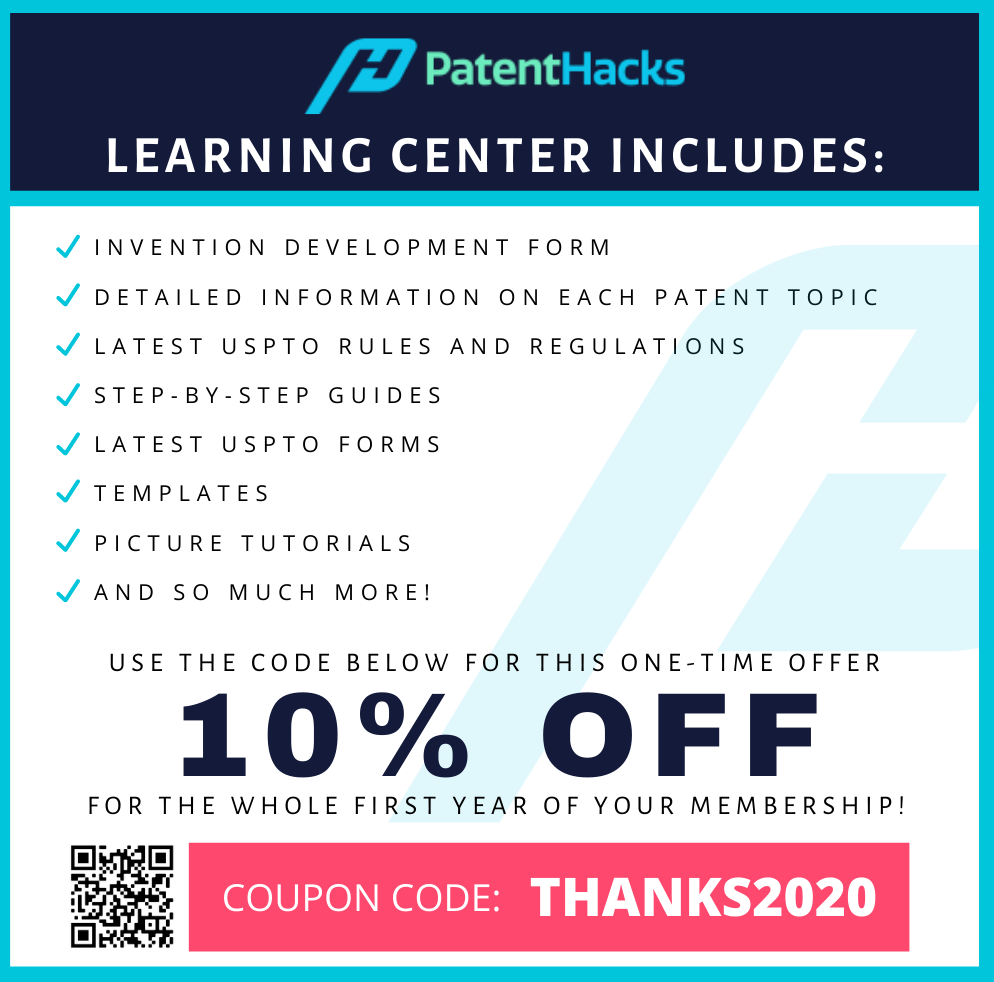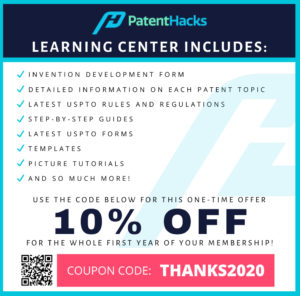 While you wait, check out our Invention Development Form and Learning Center. Our Invention Development Form was designed to help you develop and organize your inventive concepts to prepare you for business meetings, investor pitches, and patent applications. Our Learning Center was designed to help teach people with varying levels of patent experience how to search, draft, and file patent applications on their own. Our goal was to provide an easy to understand, time-saving, and cost-effective option for applicants who do not want to spend ridiculous sums of money ($10,000+) on conventional patent means.
Our Patent Hacks Learning Center was developed by a group of engineers, patent analysts, and patent agents with over 40+ years of experience in the patent industry. We provide our users with all the resources they could possibly need to create professional-grade patent applications. You never have to worry about our content being behind the times. We have strong ties to the USPTO so our content is always being updated to ensure that the most relevant information is available to our users. Our Learning Center is undoubtedly the most cost-effective, high-quality patent resource available on the market. Just ask these happy Patent Hacks users.
Sign up for the Patent Hacks Learning Center and start making your dreams your reality today!